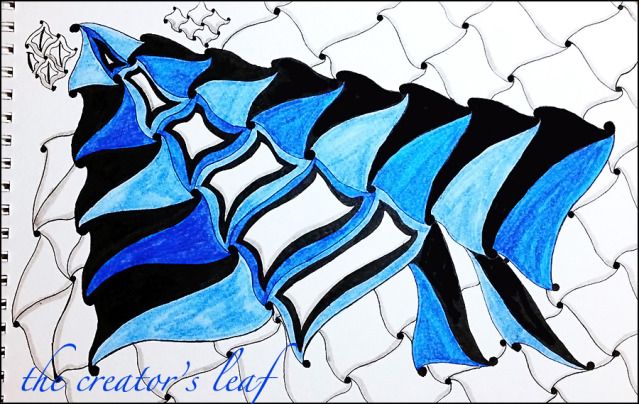 The Diva's Challenge this week is a tangleation nation one using cadent! I had never drawn cadent before, and found out it really isn't all that hard. Coming up with - understanding - the tangleations was harder. Honestly, I'm not sure I understand yet what a tangleation is. Hahaha! Anyway, above is the second thing I drew - trying to understand tangleation.
I posted this picture yesterday. It was my first attempt at cadent - no tangleationing involved :). This was a great challenge, Laura! Thanks!
To see all the contributions this week, visit I Am The Diva

here

! You can even join in the fun!