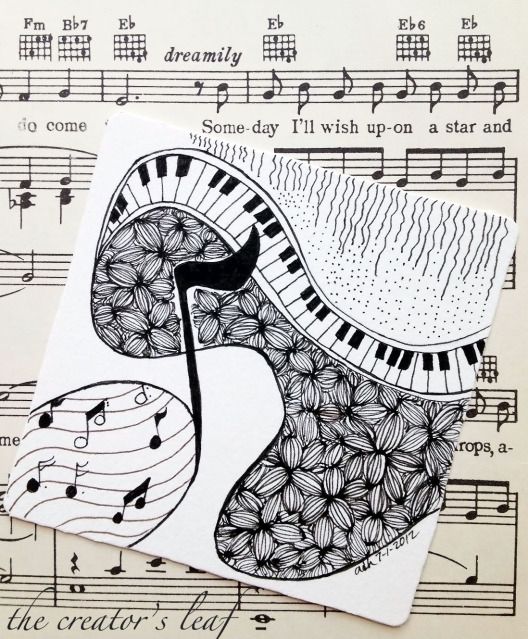 Tangle Patterns' String 007 - I decided to go with a music theme. I was just flipping through some pages of patterns and this is what I came up with. I don't typically leave a bunch of white space, but I kind of liked it this time. Patterns: Msst, melody, variation of puff, and I threw in a keyboard :).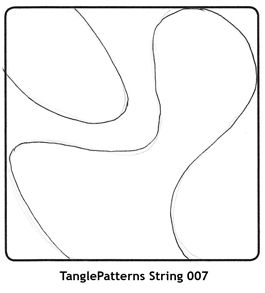 This is the string Linda gave us to work with. The string was shared by Mirjam Baart of Holland. I basically rotated the string and went to work.
To photograph my tile for post, I went to my sheet music and pulled this one out. I got this music from a great aunt when she passed away. She had some great sheet music! and a pump organ that she played. This is probably my favorite piece. I love to play this on the piano.

In case you can't tell that it's old from the photo - here's the copyright section from the first page. Copyright 1939!
If you'd like to participate with the string challenge, visit Linda Farmer's page - Tangle Patterns -

here

.